BACKROAD BOB'S
MOTORCYCLE ROAD TRIPS (PART III)
&
MOTORCYCLE ROAD TRIPS (PART IV)
INTRODUCTION:
Motorcycle Road Trips (Part III) - More Crusin' America
These twelve published magazine articles with photos examine more of the best two lane roads along a dozen or so road trips covering a few ten thousand miles - the trips that make you want to turn around and ride them again and again. Along the way you'll encounter Gotham City charm, more Southern hospitality, more of the West's desolate landscapes, and more of the never ending two-lane roads of the mid-Atlantic states. Do you want to know where the best road trip roads are, what you'll see along them, and why each of these trips are mandatory rides for anyone calling themselves a motorcyclist? These articles reveal more of the best destinations and road trips from East to West and North to South and the reasons to ride each one.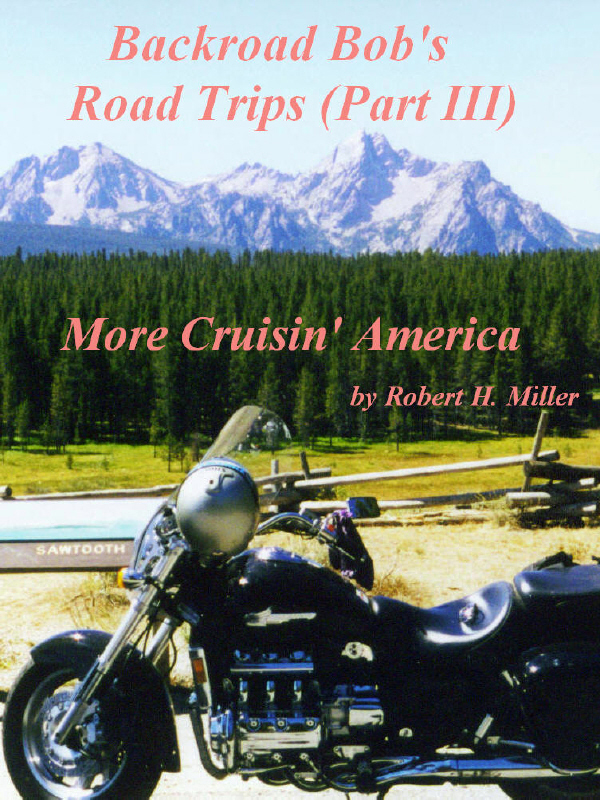 CONTENTS:
BEAR MOUNTAIN
COLORADO
CRUISE AMERICA
DEAL'S GAP
FRENCH QUARTER CAFE
IDAHO
MARGARETVILLE, NY
MARGARITAVILLE CANTINA
PENNSYLVANIA'S ENDLESS MOUNTAINS
UTAH
Words - 12,562
&
Motorcycle Road Trips (Part IV) - Cruisin' Beyond America
These eight published magazine articles with photos will allow you to learn what foreign riders, roads, and rallies are like before you get there. From Canada, across the pond to the Isle of Man, and across the English Channel to Spain, Portugal, and Holland, these offerings taken as whole, are a good start to a worldwide adventure tour. Get packing! There's a look at Canada's Cape Breton Highlands and the Halifax riding scene, the Isle of Man TT Races, Valencian and Portuguese MotoGP races, what you can learn by riding in Europe, and a conversation with a globe-trekking Dutchman who stopped long enough in his home country to be interviewed and answer the question, "Why do you do this?. You might be surprised by his answer.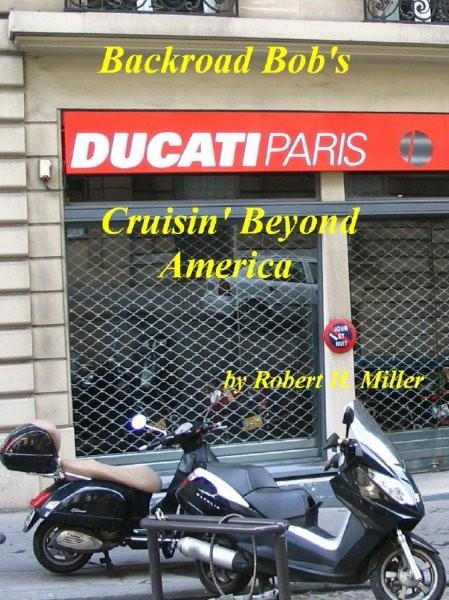 CONTENTS:
BARCELONA MOTORCYCLE MUSEUM
CAPE BRETON. NS
EURO RIDING
GRUMPY OLD MAN
HALIFAX, NOVA SCOTIA
HOSTEL L'ARQUET
ISLE OF MAN '97 - SUCCESS & EFFORT
PORTUGUESE MOTO GP
Words - 13,088
###
MOTORCYCLE ROAD TRIPS (PART III)
&
MOTORCYCLE ROAD TRIPS (PART IV)
Words - 25,650
CD with 20 Magazine Articles and Photos
$4.99


Copyright 2006-23 RHM Co. Intl.