BACKROAD BOB'S

DUAL SPORTING BEYOND PENNSYLVANIA WITH ROLL CHARTS, GPS ROLL CHARTS,
AND EXPRESS SERVICE
(when you absolutely, positively have to have it overnight - or sooner)

INTRODUCTION:
Dual Sporting Beyond Pennsylvania With Roll Charts or GPS Roll Charts - This is a compilation of twenty published magazine articles with photos plus four rollcharts about events from the AMA/Suzuki National Dual Sport Trail Ride Series and Racer Productions' Appalachian Dual Sport Tour, plus four roll-charted routes developed from a decade of invitations to ride in the best dual sporting areas of Virginia and West Virginia. The "Roll Charts" CD has turn-by-turn directions and GPS mileage and the "GPS Roll Charts" CD has GPS maps, GPS turn-by-turn directions, GPS mileage, and GPS coordinates in .gpx and .gdb files. From 1994-2004, I traveled to dozens of dual sport events from Massachusetts to Virginia on my Yamaha XT350 loaded with tent, sleeping bag, and just enough clothes to get me through the weekend. Yes, I rode to, rode in, and rode home on my XT and put 38,000 trouble-free miles on it in the process.
One of the articles is an interview with Sidney Dickson - a former World Rally car driver, Vincent collector, and off road rider who has made more trans-continental dual sport rides than anyone else. His insights into long distance dual sport riding will really get you thinking about your own dual sport adventure. A few articles cover the same event, the Shenandoah 500km because this is the best dual sport ride in the country. The folks from Northern Virginia Trail Riders could write the book on organizing a ride. Other articles concern the demise of the most famous off-road event in America - the Blackwater 100 Grand National Cross Country (GNCC) Race. Two decades ago, with more than a little help from legendary promoter Dave Coombs, the Blackwater 100 became known as the toughest motorcycle race in America. This reputation put Dave's Racer Productions and his fledgling Grand National Cross Country series on the map.
Sadly, Dave Coombs is no longer with us and neither are the events he so loved - the Blackwater 100 and the Blackwater 200. The first was ended in 1992 as a result of claims made by environmental groups. In its place came a kinder, gentler event called the Blackwater 200 Dual Sport that eventually succumbed to the aggravation of trying to host a legal dual sport event.
Don't let special-interest groups ban your next event. Support your sport by being active in your local club and joining a rider's advocacy group like the Blue Ribbon Coalition (208-233-6570 or www.sharetrails.org) or the American Motorcyclist Association (800-AMA-JOIN or www.ama-cycle.org) and its Government Relations Department.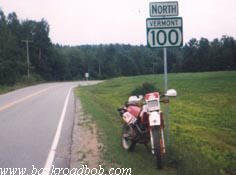 CONTENTS:
AL EAMES MEMORIAL TRAIL RIDE
BLACKWATER 200 1994-1999
ITHACA DIRT RIDERS 1999
LORETTA LYNN'S 1998
LOST RIVER RIDE
LOST RIVER RIDE ROLL CHART
NEW MARKET RIDE
NEW MARKET RIDE ROLL CHART
OFF ROAD ACROSS AMERICA
RIDING THE RAPIDAN
SHENANDOAH 500KM 1994-1999
SMOKE HOLE RIDE
SMOKE HOLE RIDE ROLL CHART
SPRUCE KNOB RIDE ROLL CHART
TRI-COUNTY DUAL SPORT 1997
Words - 19,753
DUAL SPORTING BEYOND PENNSYLVANIA WITH ROLL CHARTS
CD with 20 Magazine Articles, 141 Photos, and Four Roll Charts,
$9.99
DUAL SPORTING BEYOND PENNSYLVANIA WITH GPS ROLL CHARTS
CD with 20 Magazine Articles, 141 Photos, and 4 Roll Charts with GPS Coordinates in .gpx and .gdb files
$14.99
DUAL SPORTING BEYOND PENNSYLVANIA WITH GPS ROLL CHARTS - EXPRESS SERVICE
eBook in .pdf with 20 Magazine Articles, 4 Roll Charts and Maps with GPS Mileage and Coordinates in .gpx and .gdb files
sent directly to your Inbox
$19.99