Frequently Asked (Dual Sporting Routes) Questions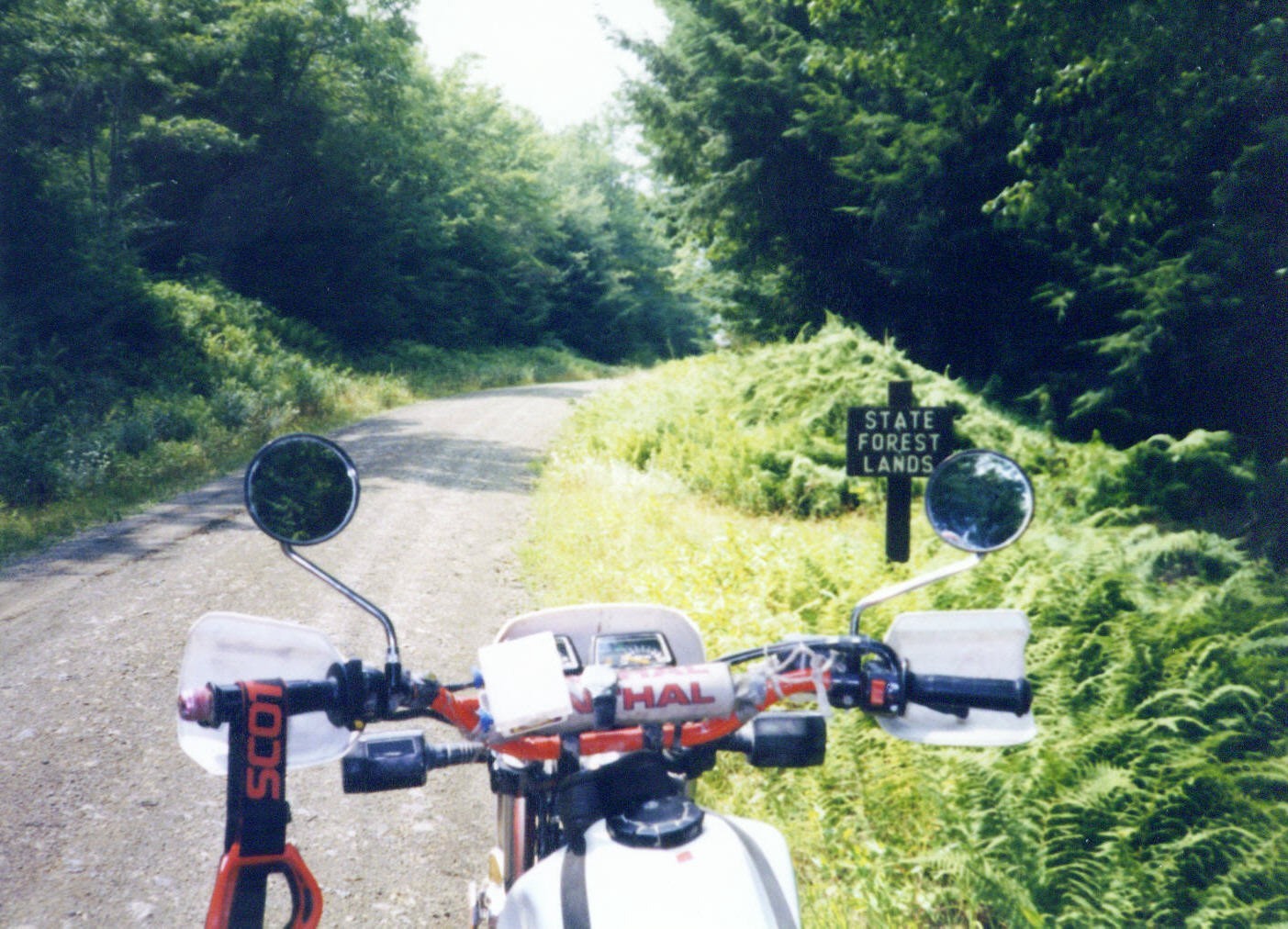 A group of us have purchased your PA routes and are heading up there this weekend. Do we need to get any type of forest permits to ride the routes? - Bill S.
No. They are all public roads open to any licensed and insured motorcycle. Have fun! - Backroad Bob
Hi. I just ordered the GPS roll charts from your web site. I was wondering if there's a way I could get them by Friday. I am planning a trip to PA this weekend. Thanks so much! - Dietrich S.
Use the Express Service and have the routes sent directly to your email Inbox. No problem with the Express Service. - Backroad Bob
In your Motorcycle Dual Sporting Vol. 5 – Dual Sporting Pennsylvania and Beyond Compilation (Kindle) ebook you have a section on Lost River State Park. I would like to get the GPS for this ride, but I'm not sure which link to click on to purchase it. Please let me know. Thank you. - Heidi O.
The routes are available only from my website. The Lost River Ride is under the title Dual Sporting Beyond Pennsylvania with GPS Roll Charts. - Backroad Bob
As per our discussion yesterday, I would like to follow up to see if there is any way I could order the digital format today? - Zach L.
No problem. Just use the Express Service and the routes will arrive in your email Inbox ASAP. - Backroad Bob
I purchased your CD and have been using the roll charts (they are great), but just bought a new GPS and I would like to try it out on the Wellsboro Weekend ride. When I arrive at the starting point will the GPS take me along the route and instruct me on all turns? Thanks. - Lou L.
Yes it will. Turn by turn with mileage just like the roll charts. - Backroad Bob
Hi Bob. I would appreciate any guidance you could provide for a trip that 6 of us have planned the 2nd week of June. We are staying in Liberty, PA for 7 days. - Gary J.
You

can pick up my Wellsboro Weekend route midway and follow the roll charts from there. I also have routes for Bald Eagle SF - Bald Eagles Best. That's four routes and over 400 miles of DSing. The PA DS CD and Express Service have ten routes with 1000+ miles of dual sporting. All routes are loops with gas/lunch stops and turn by turn directions with mileage. Have fun! -

Backroad Bob
Do I understand correctly that your CD contains gpx files for each of your rides that can be uploaded to the gps? - Terry S.
Yes. The GPS CDs and Express Service have roll charts and uploadable files in both .gdb and .gpx GPS files for each of the ten routes. Lots of fun in those routes. - Backroad Bob
I will use the KTM for some of the (dual sport) riding you have charted. Would you say it would be safe to do those rides alone? What skill level in your opinion? I have been on and off a dirt bike since I was 15 and I am 59 now. - Joe B.
No problem. I spent years riding solo up there before GPS. Just use your head. The routes are set up for C riders, but you'll pass plenty of B and A stuff if you want it. I'd use the (525) Katoomer for the entire weekend ride, but that's just me. Nothing straightens a corner on or off pavement with more fun than a DS. - Backroad Bob
Good Afternoon Bob. While on your Dual Sporting PA website I came across your contact information. With your experience – I thought you might be able to give me some guidance getting into ADVENTURE RIDING / DUAL SPORT riding. I am short – 5'-5" – so a low seat-height is needed. Did any of the bike makers ever have a low-seat-height model? - Greg M.
That's a tough one. By their nature, off-road bikes need long travel suspension to handle the nasty stuff. To my knowledge, no manufacturer made a specific low seat height DS/ADV model and all the big ADV bikes, especially KTMs, have high seats and they are heavy (500+ #).Your decision should be based on what you want the bike to do. Any highway/interstate travel planned? How many miles do you want to do in a day? How much are you going to load it? And, of course, how much do you want to spend? If you like to travel the two-lane roads, DSs (250-525 ccs) are great backroad burners. The ADVs (525+ ccs) are better suited for interstate travel. The compromise are the 650s, but they don't have low seats. If you would settle for a smaller displacement ADV or DS you may find what you want. Luckily, the manufacturers are now addressing your dilemma and making ADV/DS models in the 250 and 350 classes with low seat heights. Hope this helps. - Backroad Bob
II just ordered the gps coordinates for PA dual sport rides off of your site. We are planing some rides for the summer. Would like to ride the PA Grand Canyon. What are your recommendations? We are riding BMW GS adventure and Ducati Multistrada adventure. - Scott S.
Be careful? Unless your last name is Summers and then you don't have to be. - Backroad Bob


Copyright 2006-22 RHM Company Intl.