BACKROAD BOB'S
ROADS & ROAD HOUSES
INTRODUCTION:
Roads - These eight magazine articles with photos cover some of the mid-Atlantic's best routes for corner carvers needing a twisty road fix to satisfy their addiction.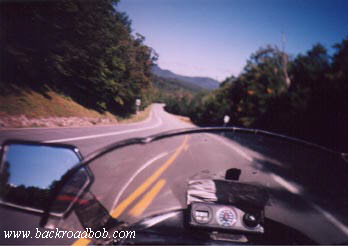 CONTENTS:
NY 30
PA 125
TRI-STATE HORSE TRAIL
VA ROUTE 42
VA ROUTE 252
VT 100 & NY 22
WV ROUTE 28
WV ROUTES 7 & 9
Words - 6840
&

Roadhouses - These fourteen stops will have you grabbing your map and looking for a route that links them into one colossal tour de gastronomy. If your motto is "Ride to Eat - Eat to Ride" then this CD's for you!
Here you'll find roadhouses from East to West, North to South and the reasons for visiting each one. A drive-in where everything, from the menu's items to the table settings, is about pork,
a yacht club without water, a hotel with the best bar/restaurant/lodging combination that just happens to be surrounded by mountains full of twisting two lane roads, and a grill that's claimed to be "the best damn bar in the West" are all here for the enjoying and the eating.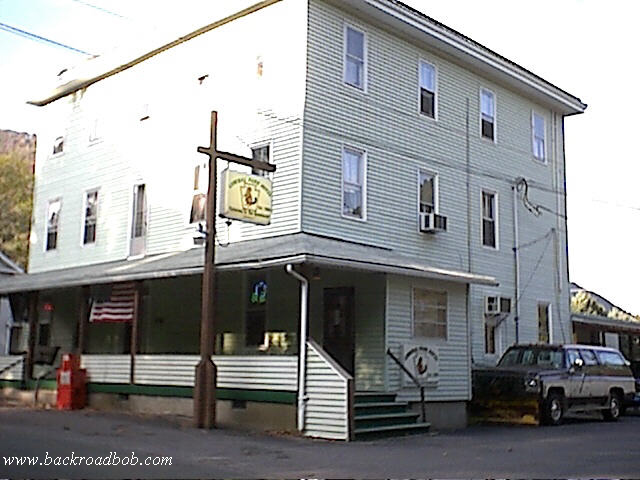 CONTENTS:
BAKE SHOPPE
BBQ RANCH
CENTRAL PARK HOTEL
DINOSAUR BBQ
FROG LEVEL YACHT CLUB
GERMANY CAFE
HAWK'S NEST CAFE
HOUSTON'S RESTAURANT
JOHNNY B. GOOD'S
KELLY'S GRILL
STEWART'S DRIVE-IN
SYRACUSE SUDS
THE CLOISTERS
Words - 10,634
ROADS & ROAD HOUSES
CD with 22 Magazine Articles and 97 Photos
$4.99